Who is James Richardson?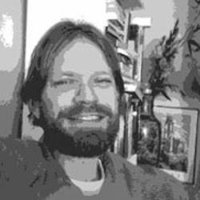 If you are looking for a dedicated IT professional with Management, Web Development, Marketing, Social Media, and Content Writing skills, you found him. I am an IT professional with experience in Internet Content marketing and Web Development.
The Internet market is constantly changing. That is why it is important to produce quality work that people will continue to use over time. Getting your brand recognized through Social Media and content marketing will bring brand awareness and customer loyalty to your company. To reach high rankings in search engines, a Social Media Strategy must be outlined and followed.
I create Responsive Websites that will look good on any device. Having a Responsive website that is viewable on all devices is imperative. Most users are looking for information on phones and tablets. It is imperative that your website is accessible to 100% of the market.
Let me contribute to your website success! I can help boost your Brand and Public appearance by creating professional, informative content, and promoting your company across social media. My skills enable me to develop websites using PHP, MySQL, XHTML, XML, CSS, JavaScript, jQuery, Bootstrap and more.
Coding is not all I can do! I also have strong CMS skills with Joomla, WordPress, Moodle, MediaWiki, Tiki, and DokuWiki. I have written hundreds tech support, educational, and many different types articles for public use and contributed to forums on CNET, Moodle, Web Hosting Talk, Web Hosting Hub and the InMotion Hosting support center.
I'm also a talented artist. My favorite software to design with is Adobe CS. I have excellent Photoshop skills and can create professional attractive graphics. I use Adobe premiere as my video editor when creatinh YouTube channels.